As we age, our fine motor skills can come under scrutiny as they diminish — this is especially important to recognize when operating a vehicle. If you or a loved one is experiencing any loss of physical or mental driving capabilities, it may be useful to look into independent living and the accompanying solutions it provides to help get to desired destinations.
The Villages at the River Club provides different transportation services based on the specific needs of our residents. We offer many different amenities that can help you or a loved one comfortably perform daily living activities. Contact us if you have any questions or concerns about the benefits of our independent living community.
How is Driving Ability Affected by Aging?
The process of aging in and of itself is not the reason that driving can become dangerous as you get older — more so, it is about the necessary physical and mental abilities to drive safely diminishing as you age. This means that the safety of the driver and those affected by their driving will depend on the direct ability of the driver rather than arbitrarily basing safety on age. Some people will retain the physical and mental abilities to drive safely for a long time, while others can experience a loss of ability earlier on in life.
Safely operating a vehicle will require you to have developed proper physical and cognitive capabilities, driving skills, and good driving behavior. If you notice any issues with your or a loved one's driving capabilities, you may want to explore alternative modes of transportation. Some warning signs of unsafe driving are:
Delayed response or reaction to unexpected situations
Becoming easily distracted while driving
Decrease in confidence while behind the wheel
Having difficulty changing into or maintaining the correct lane of traffic
Hitting curbs often
Getting into minor accidents (like bumping into your garage.
Having frequent close calls
Driving too fast or too slow for road conditions
As you age, you may find your strength, coordination, and flexibility reducing — this can culminate in factors such as decreased vision, impaired hearing, slower motor reflexes, and worsening health conditions affecting your ability to operate a vehicle safely. For example:
Neck pain and stiffness can make it difficult to shoulder check
Leg pain can make it hard to operate pedals in a vehicle
Loss of arm strength can make it hard to operate a steering wheel effectively
Your reaction times can slow down considerably with age
Your ability to divide your attention between multiple activities can start to diminish with age
If you notice any changes in your or a loved one's driving ability, it is important to consider if it is worth the risk to continue driving. There are many ways to retain independence without having to get behind the wheel — independent living facilities offer a lifestyle customized to your or a loved one's specifications while still having access to amenities when extra help is needed.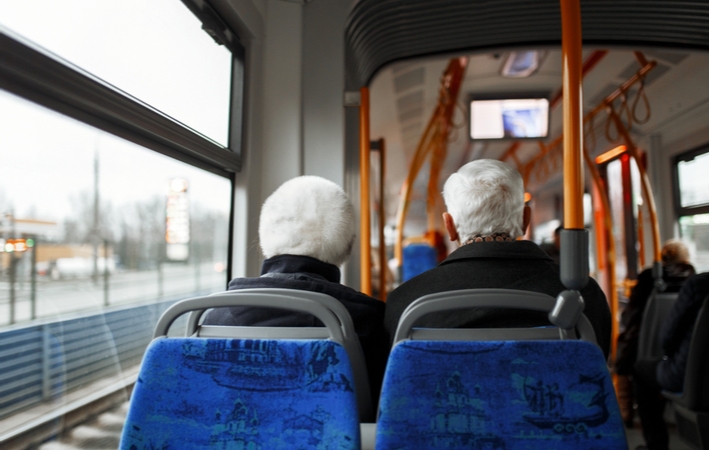 What is Independent Living?
Independent living communities are designed to offer healthy seniors a place to live that lets them retain the freedom to be self-reliant while still having access to some additional amenities. Services like housekeeping, dining, and transportation are provided to residents of independent living communities to help them maintain a healthy lifestyle while still allowing them to remain independent in other aspects of their lives.
Independent living communities differentiate themselves from other senior living facilities through the fact that they do not focus on providing regular medical care or help with activities of daily living like bathing or dressing. The focus of our community and similar residencies is to provide a social environment for self-reliant individuals who do not need extra medical attention or assistance with their daily living activities.
What Are The Advantages of Independent Living?
If you're not comfortable driving anymore, independent living can help eliminate the need to drive partially or completely. The Villages at the River Club offers services like:
A scheduled transportation service
Dining services for lunch, bistro, and dinner
An on-site hair salon
All the services and activities you need are just steps away from your apartment, so you don't have to drive. If you need to go somewhere, a car service can drop you off and pick you up.
Stay Independent at The Villages at The River Club
If independent living sounds like the solution to your our a loved one's current issues with transportation, please contact the Villages at the River Club for more information about our community. Our friendly and knowledgeable staff can get you the information you need and walk you through the process of becoming a resident. Tours are available for any prospective residents, and we encourage you to come experience our wonderful community first hand.