If you have reached retirement age or are considering retirement, you may be wondering if it's time to move into a retirement community. You'll be happy to know there isn't a magic age for transitioning to senior living, and the choice belongs to you!
At The Villages at River Club, we ensure that everyone has all the information they need to make an informed decision, and each resident feels confident in their choice to join our community.
Age Is Just a Number
Age isn't the only factor when deciding to move into a retirement community. So, how do we know when we're ready? The answer to this question is multi-faceted. After all, we're unique individuals with differing backgrounds and circumstances to consider!
Although transitioning to a retirement community is an individual experience, the average age in a senior living community is 84. Many senior living communities have residents much younger than that; however, most seniors choose to move in between 75 and 84.
The choice to move into a senior living community is personal, with different factors affecting each decision. If you're considering a move to a retirement community, we recommend planning ahead and taking the time to think about where you want to live.
Don't wait until the last minute! Retirement communities are in high demand, and rushing to find space can be stressful. Start your search as early as possible. Contact our team if you have questions about living spaces and availability in the Clarksville area.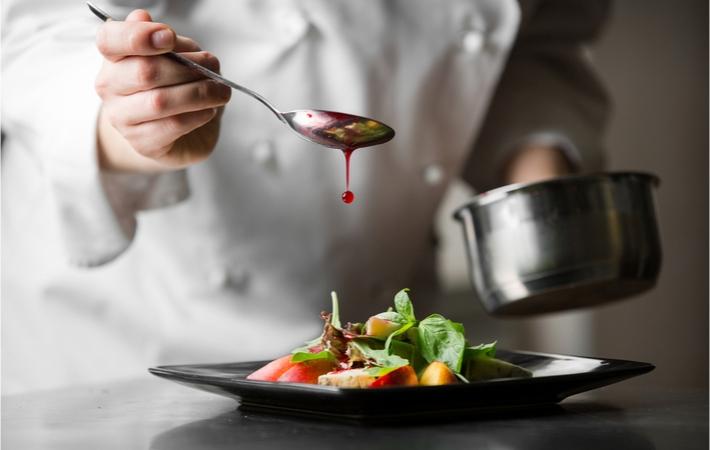 Important Factors
A retirement community is beneficial when daily tasks and activities feel difficult. It may be time to transition to senior living if you are struggling with:
Hygiene
Completing daily chores
Cooking nutritious meals
Yardwork
Home maintenance
Shopping
Driving
If you are experiencing difficulties with any of the above tasks, and would like to experience more convenience, fewer chores, daily task lists, and an increased quality of life, it may be time to consider transitioning to a senior living community.
A Supportive Environment
Everyone's journey is unique, and we may require help with day-to-day tasks at different stages in our lives. If you currently need additional support in your daily life, a senior living community may be the right choice. Senior living communities can offer assistance in areas like:
Health and medications: As we grow older, health conditions can worsen without proper care. We may reach a point when family members or friends can no longer provide the right supports for our developing medical needs.
Senior living communities often offer round-the-clock care and medication management programs that may not be available to us at home.
Nutrition: It's easy to slip into unhealthy eating habits as we age! Senior living communities offer a variety of healthy meals and snacks for their residents.
Safety: Seniors are often the targets of scammers and burglaries. Retirement communities offer additional information and protections from these types of dangerous situations.
Emotional wellness: Consider your emotional and mental state when living at home alone. Health issues, loss of mobility, and fewer opportunities to socialize can lead to feelings of depression.
Senior living communities are filled with individuals in a similar stage of life, providing the potential for new relationships and an improved sense of wellbeing.
Daily tasks: It can take a lot of stamina to perform the daily tasks that keep a household in order, like yard work, repairs, and cleaning. If you have stopped caring or are no longer invested in your home's maintenance, you may want to consider a retirement community.
Most retirement communities will offer landscaping and housekeeping in their monthly fees, giving you more time to focus on tasks that deserve more of your attention (Like golf swings and cat naps!)
Socializing: The company of family and friends is essential to our well-being. If you neglect social engagements and feel isolated, a senior living community can help get your social life back.
The best part? Most of the offered social activities are planned by staff based on residents' interests, so there's nothing to worry about; you get to show up and enjoy the fun without the hassle of planning.
Whenever You're Ready
There isn't a magic age when it comes to moving into a retirement community; the decision truly depends on your current situation and needs. You get to decide when to take these next steps towards this next stage of life!
Residents in a senior living facility often co-exist with various ages, levels of independence, and life stages, including younger retirees who want to enjoy life in an active community with additional supports and vibrant social opportunities.
So, if you're interested in making a move now, go right ahead!
The choice to move into a retirement community isn't easy, and it requires advanced planning. Contact our team at The Villages of River Club if you want more information about senior living.
We're passionate about senior living, and would love to answer any questions or book you and your family members in for a tour of our beautiful community. We can't wait to meet you!